Playback Memphis brings drama therapy to Memphis Allies' SWITCH participants
As they work through the five phases of the SWITCH — Support With Intention To Create Hope — program model, our mission is to help participants change the trajectory of their lives. Innovative approaches to therapy can help.
Memphis Allies is partnering with Playback Memphis to provide a round of ten sessions of drama therapy for adult SWITCH participants, their life coaches and clinical specialists, at our Raleigh/Frayser office.
The Playback Memphis team -– actors, dancers, musicians and poets – help participants share their lives and find insights and understanding.
We bring meaningful moments and stories to life
– Murphy
"We bring meaningful moments and stories to life," said Virginia Murphy, executive director of Playback. "The purpose is to create space for the power of witness and affirm people's humanity and build empathy. It's a way to pause and reflect."
The seeds of the Playback's work with Memphis Allies were planted more than 12 years ago when the company partnered with the Mid-South Peace and Justice Center and the Shelby County Sheriff's Department for drama therapy. They later worked with Lifeline to Success, a SWITCH ally, and the Memphis Police Department in the Performing the Peace Project.
"Through the performance, we're going to give something back is honest, the truth and heart of the story," Murphy said. It widens the lens for participants, helping them see something in a memory or moment from their lives that they might not have seen before.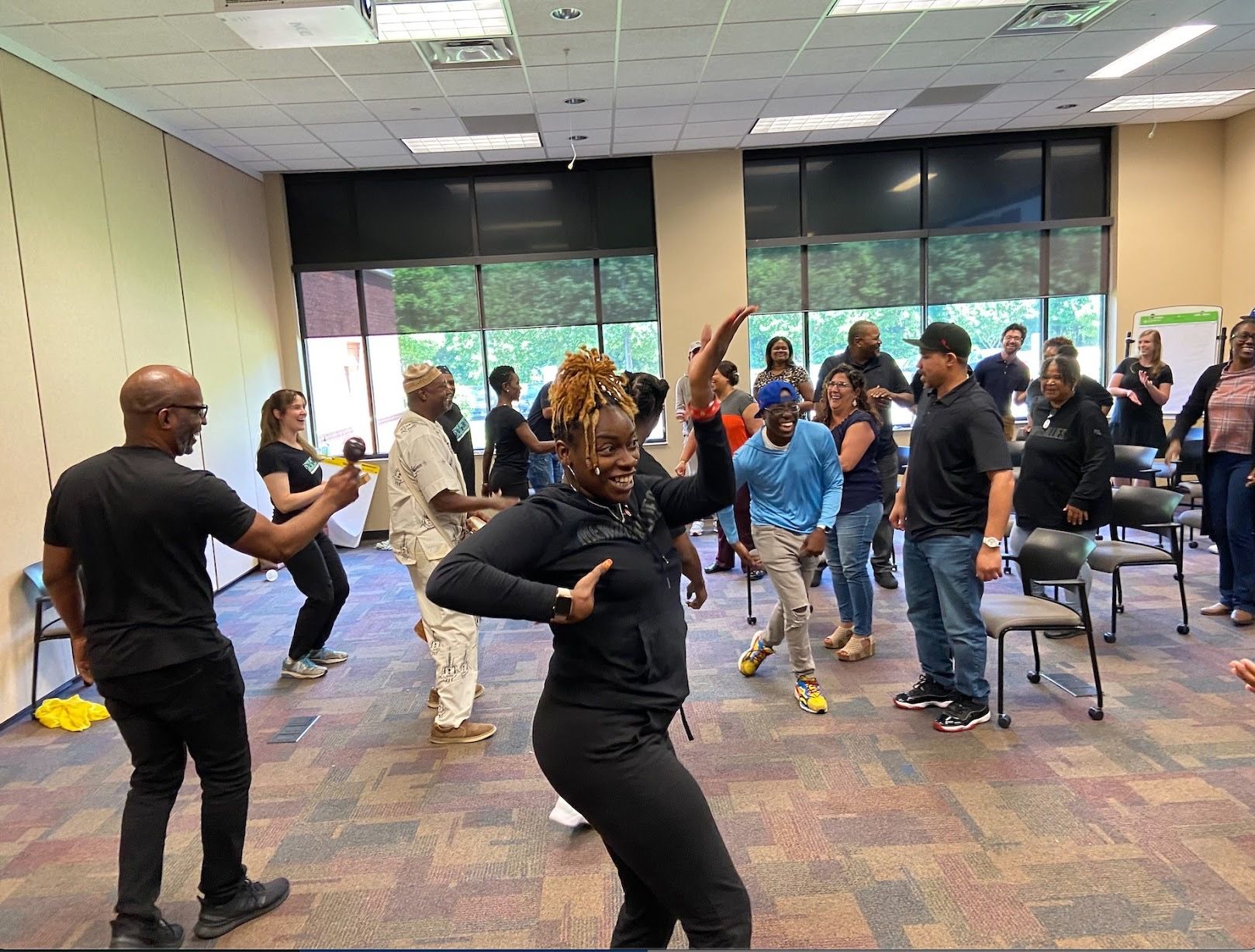 Playback Memphis leads a team-building activity for Memphis Allies and the three SWITCH teams from Youth Villages, Neighborhood Christian Centers and Lifeline to Success
"It changes people," Murphy said. "It's a powerful transformative art form that uses social emotional learning, mindfulness and the power of story to help us make meaning of our lives and discover insights and perspective."
At the end of the current 10-week program, the impact will be evaluated and more collaborations may come. Murphy hopes that some SWITCH participants will choose to join the company and perform with the group in other venues – including at schools.
Click here for more on Playback Memphis.