MEET MEMPHIS ALLIES: ANGELO, LIFE COACH,

LIFELINE TO SUCCESS SWITCH TEAM
CHANGING LIVES IS HIS CAREER
Angelo was facing a really tough situation. He was living in a hotel and didn't have the money to pay for even another night. He and everything he owned was about to be put on the street. Angelo called an old friend, someone he had known for more than 25 years — Flo Brooks.

Flo, a SWITCH – Support with Intention to Create Hope – team supervisor in Raleigh/Frayser came right away. As they talked, she told Angelo there was a job for him. One where he could put his life experience and street knowledge to work and make a difference in the community. He could be a life coach.  
He interviewed with Lifeline to Success Executive Director Vinessa Brown that day and became a member of their SWITCH team. 
"Coming to work as a life coach was a life-changing moment for me," Angelo said. "I know this is my calling." 
Angelo grew up in the Riverside area of South Memphis. After getting his GED, he worked as a forklift driver and in other occupations. He always had a job, but also always had a hand in negative street activities. He was a member of the Growth and Development Nation, an evolution of the Gangster Disciples.  
Now at 42, he has put that life behind him. "I know I'm a work I progress," he said. "But being a life coach has helped me as I'm helping others. I'm practicing what I preach and becoming the best that I can be in life." 
I'm helping people change who never thought change was possible.
– Angelo
When he started work, Angelo asked SWITCH Director of Operations Carl Davis for advice on the role. "He said: 'Just be you. Bring the street knowledge and the education you have and try to make your vision become their vision,'" Angelo said. "And that worked. I've changed lives." 
At the recent SWITCH all-staff meeting, he received the Life Coach of the Quarter Award. 
Angelo has four SWITCH participants on his caseload – ranging in age from 24 to 35. They are individuals at highest risk of involvement in gun violence. 
He helps them by staying constantly connected and making sure that they participate fully in SWITCH. 
His participants are in the Memphis Allies building four times each week for programming – group therapy, life coach sessions and meetings with a clinical specialist and case manager. The Lifeline SWITCH team is very close and are constantly supporting each other as they work. 
Angelo has his own formula for helping them find a new mindset, and it revolves around mealtimes. 
"I call them three times a day – breakfast, lunch, dinner—and I talk to them three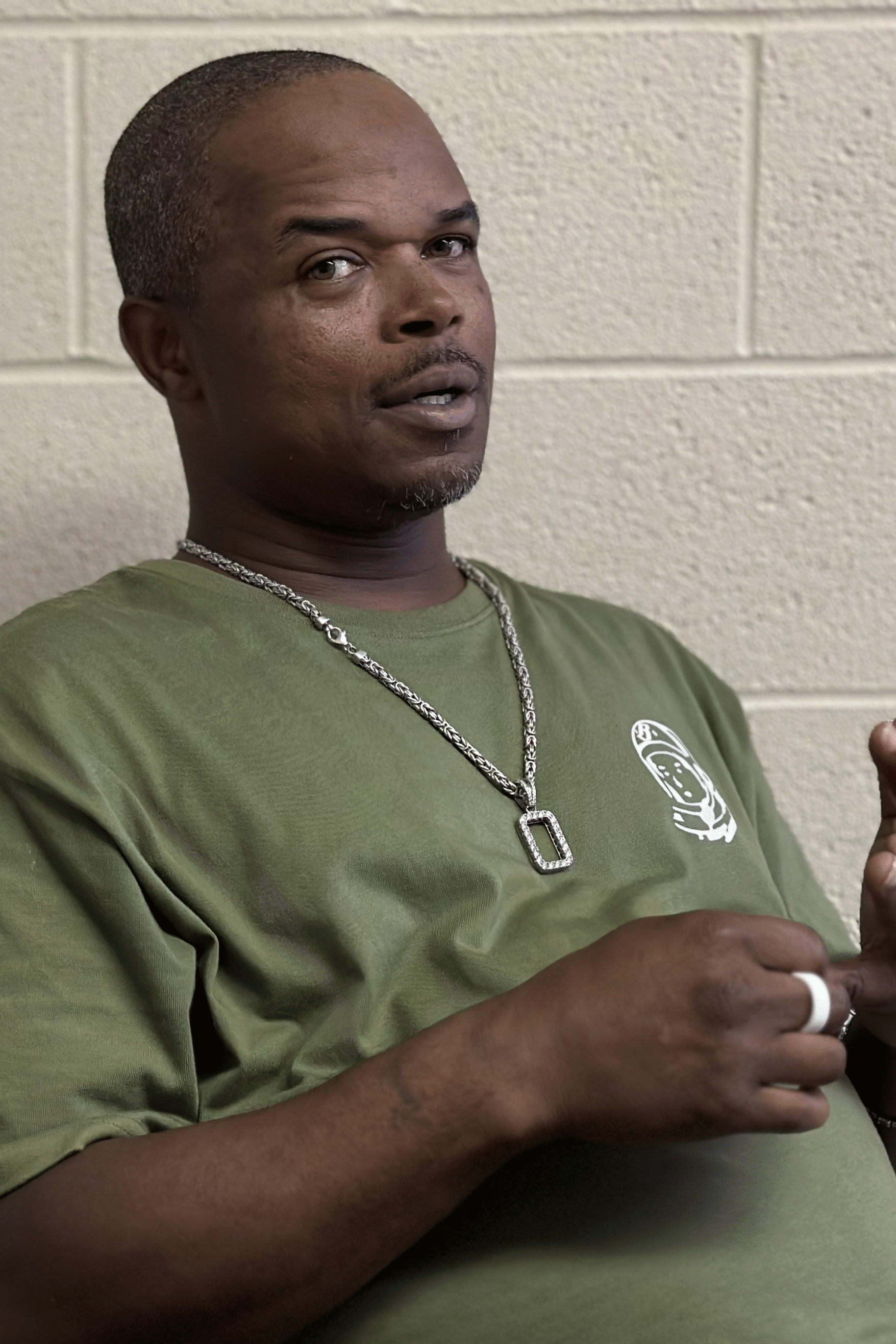 or four minutes on every call," he said. "When I do that, I'm in their life all day. I know they're safe in the morning, the afternoon and at night. No matter what they're doing, they've got me in their ear. And if they come under my wing, change is going to happen." Angelo knows gun violence has been increasing in the city. His own son, still in high school, was shot three times several years ago and went through months of medical care to recover.